Our next Market, Harvest Home, is only days away and we can hardly contain our excitement! Fall is easily our favorite season – and we're completely obsessed with everything that comes along with it. Cooler weather, cozy sweaters, pumpkin spice everything, pumpkins, Halloween, beautiful fall decor… I mean the list just goes on and on. So you'll understand why our Fall Market is always one of our FAVORITES! With that being said, we thought we'd share a few tips and tricks with y'all to really make sure you get the most out of your day at The Vintage Market presents: Harvest Home!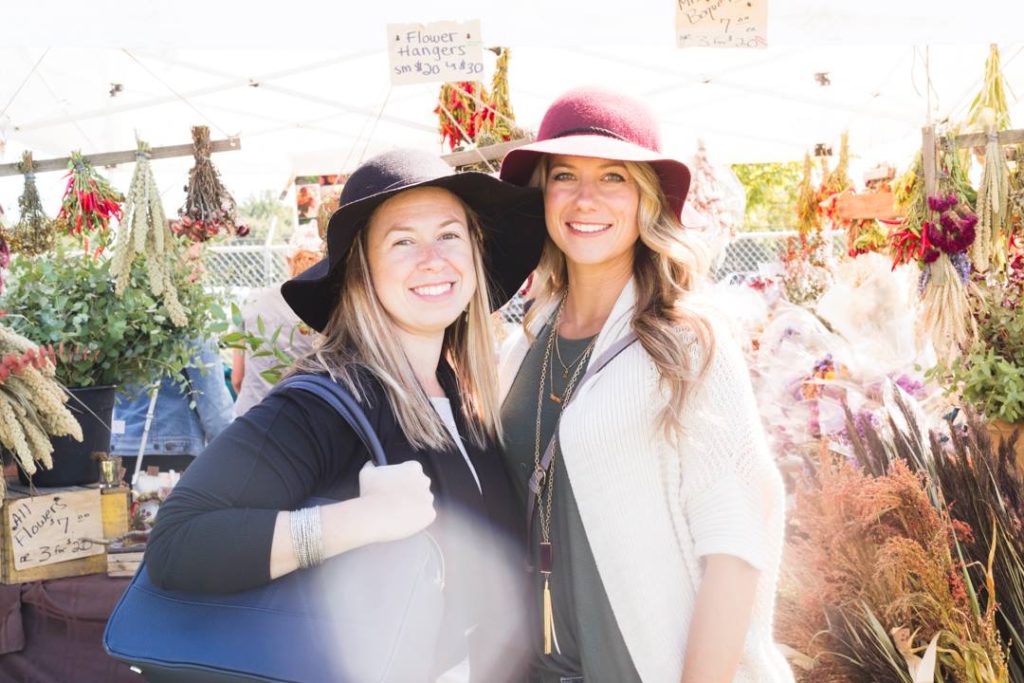 When to arrive: If you want a true Market experience, you will want to arrive before the gates opens and get in line (this may sound scary, but we assure you, it's not a long wait at all). There is something so FUN about waiting in line, chatting with fellow shoppers, and rushing into Market once the gates open. It really is part of the experience – not to mention the FREE gift to the first 25 shoppers – a little added extra bonus! When the Market does open, we get everyone in as quickly as possible – usually within 5 minutes. BUT, if lines aren't your thing, don't worry!! We suggest waiting an hour or two before arriving. Plan to attend at 11am and you'll miss the initial line. Easy peasy! Oh! And parking is FREE! Another little added bonus!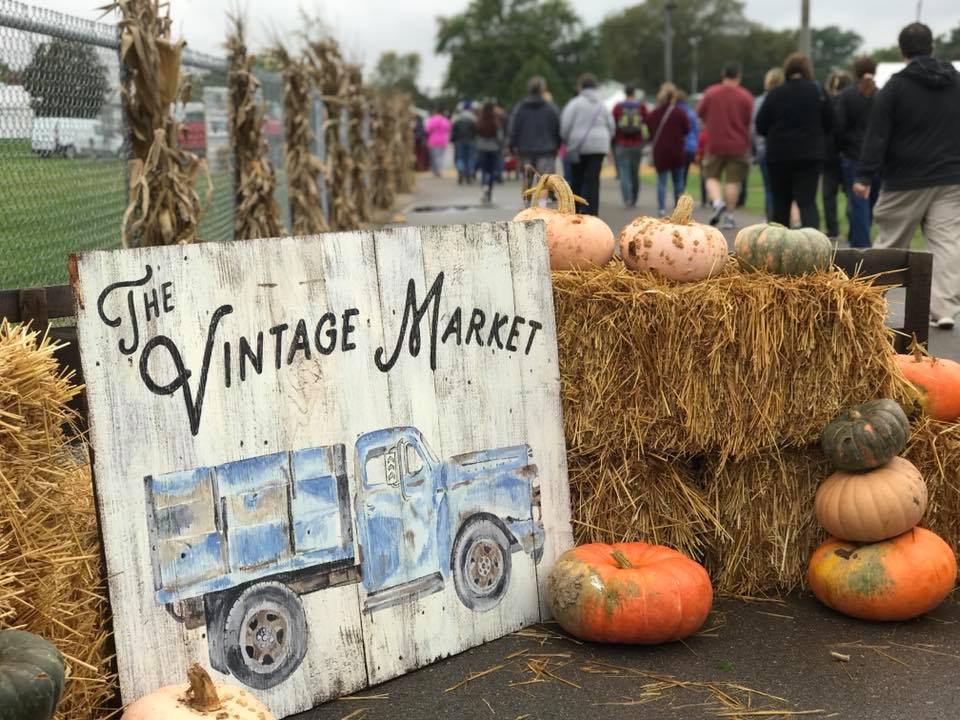 Use our JUNK HUNKS and SHOP your little heart out: This Market features over 150 of the most amazing local small businesses all in one place – talk about supporting small business!! Vintage, salvage, farmhouse, shabby chic, furniture, home decor, clothing, jewelry, bath and body products, candles, art, and upscale handmade – our Market features a little bit of everything! We just know you'll find a few things you can't live without! (Most vendors accept cash AND credit – so you can come prepared.). We provide a free porting system for large purchases – so don't stress over that large must-have item! Once you purchase a large piece, our Junk Hunks will haul it up to the "Furniture Pickup" area and load it into your vehicle for you – shopping has never been easier! This is a free service – if there is a little wait we just ask for your patience and we will get you all loaded and ready to go! Learn more about our porting system in the INFO booth! (Tips for our Junk Hunks definitely aren't expected, but they surely are appreciated).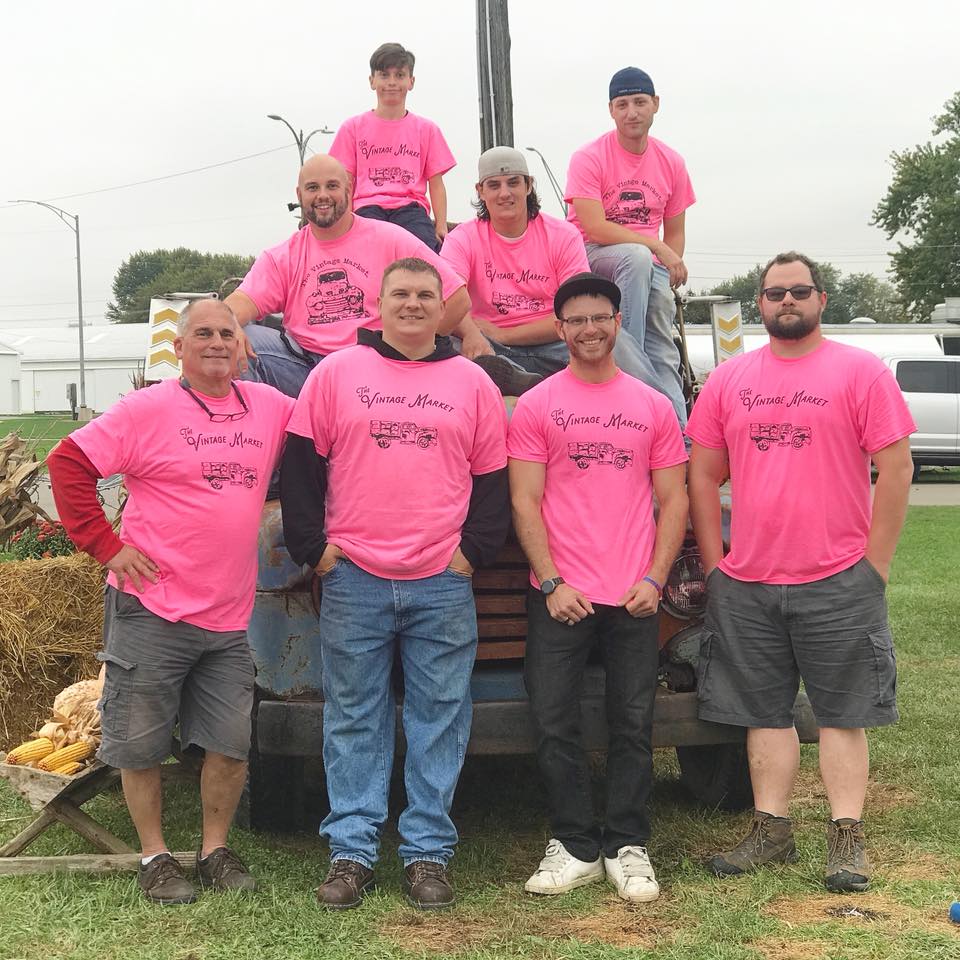 Visit our FREE photo booths: Our Markets feature so many amazing little photo booth vignettes all around the event. Make sure to take a second to snap a photo with your family and friends – let's create some memories together! Don't forget to tag us in your photos – you could win Market Money to our next event!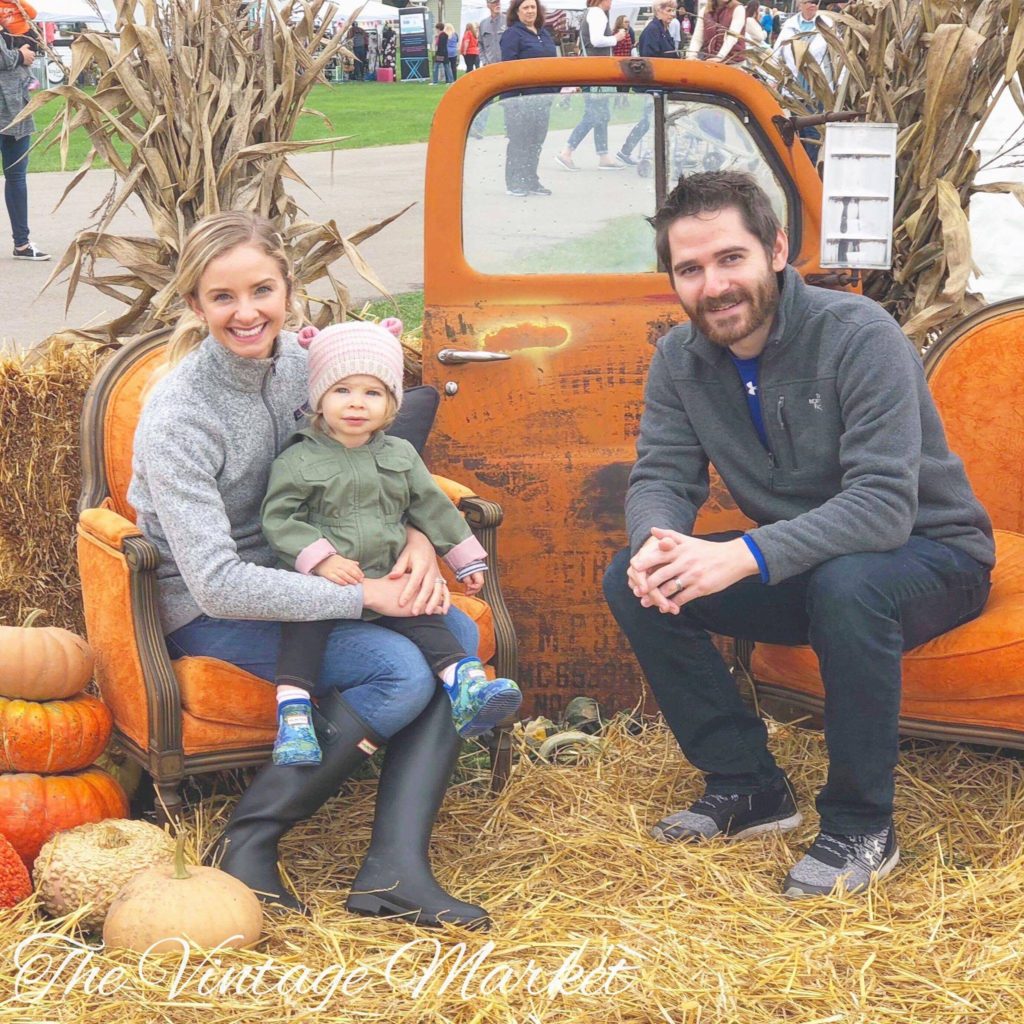 Come to Market HUNGRY! Not only does our Market consist of amazing shopping – it also hosts the most amazing food trucks and sweet vendors around!! Make sure to come hungry and fill your belly in our food court! Grab a bite to eat, sit and relax with friends – it's all part of the fun!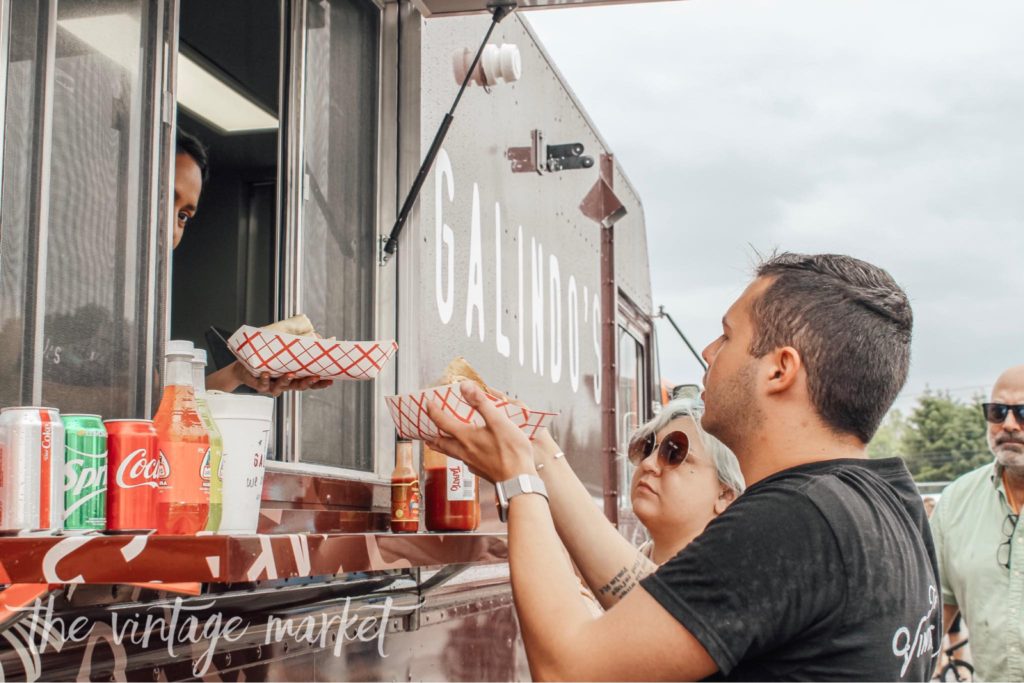 Take advantage of our FREE cider station: What's fall without a little apple cider?! Look for our free cider station behind our big blue truck, Luther! Help yourself to a refreshing sweet treat as you stroll around Market.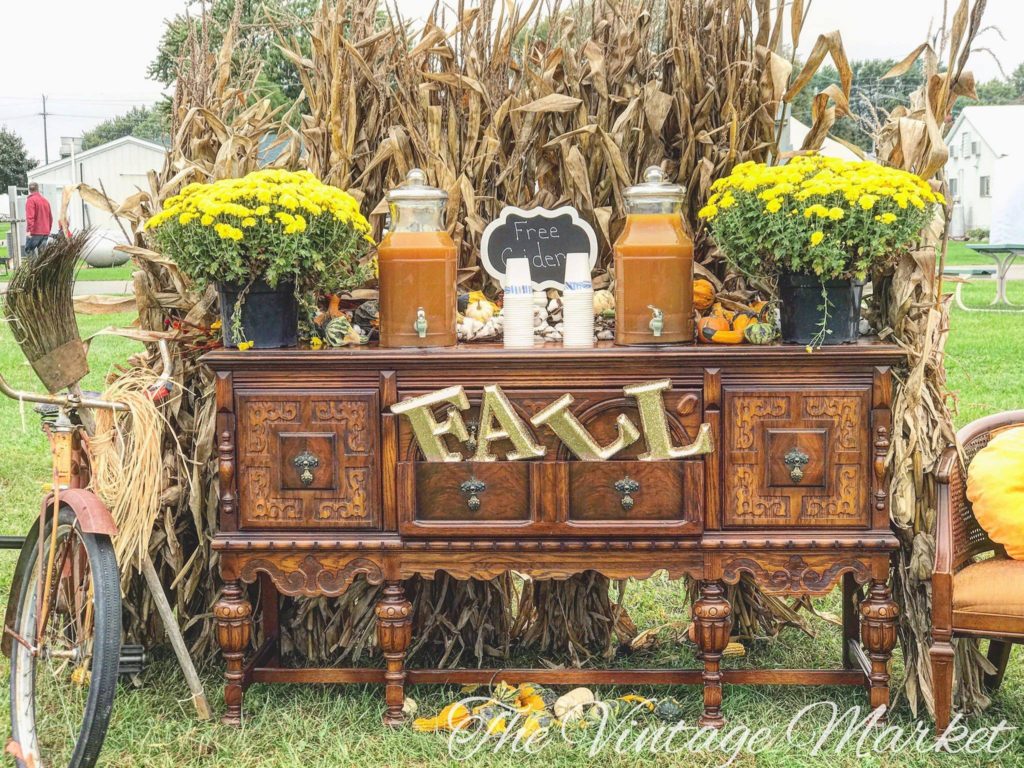 Cider ain't your thang? We have beer! That's right, beer AND mimosas! I mean, come on. Fall shopping in the cool open air WHILE sipping on mimosas?! Is there anything better?! Visit the beer booth right inside the MBT building to purchase a refreshing adult beverage. No need to stay in a fenced area either – you can stroll the whole grounds, beer in hand!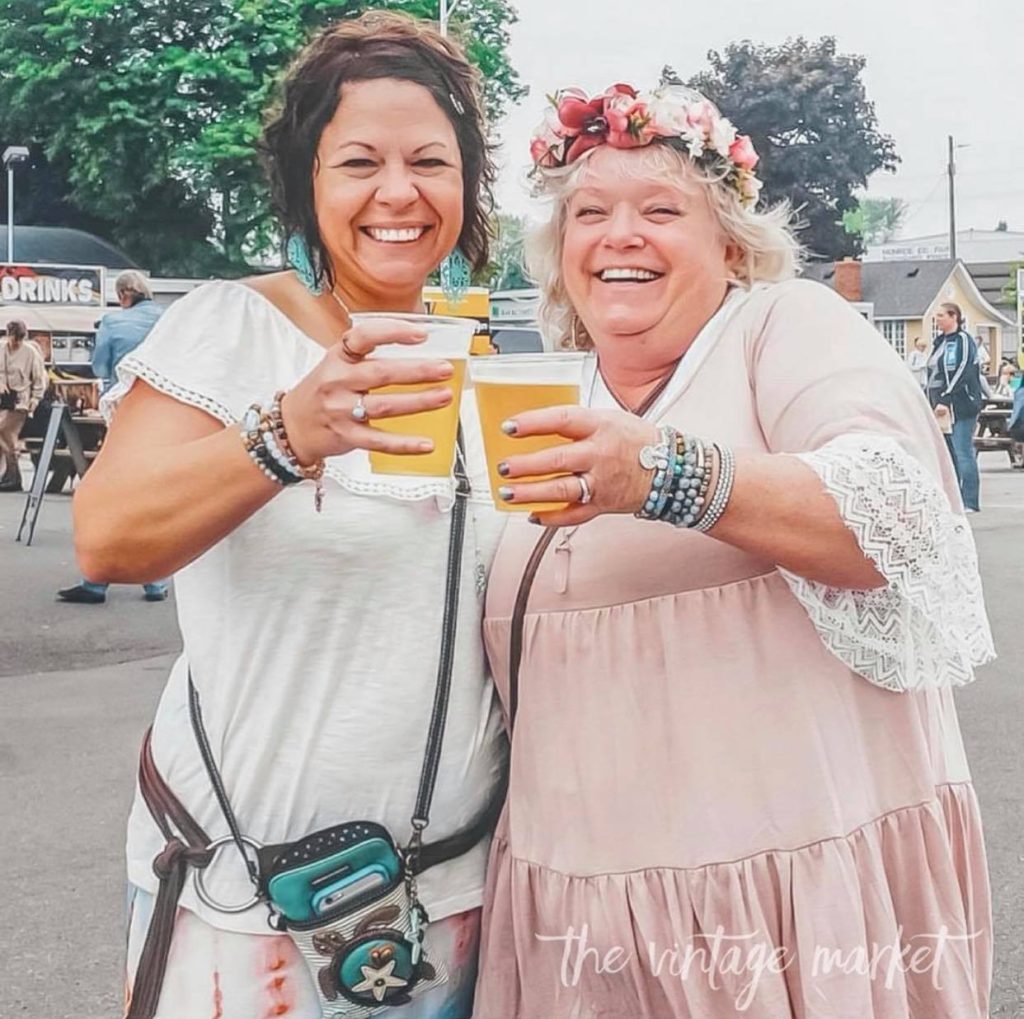 Visit our Psychic Medium, Billy Tyler Healing, and get a reading! We are so excited to have our friend Billy with us for another beautiful Market! Billy Tyler Healing is dedicated to healing the mind, body and soul with the help of self, nature and spirit. He is an amazing psychic, medium, crystal healer, and Reiki Practitioner. We just adore him – and we know you will too!! There is a reason he fills up so fast at Market! To give everyone a fair shot at receiving a reading – you can now sign up BEFORE Market to reserve your spot! To reserve your reading – click HERE.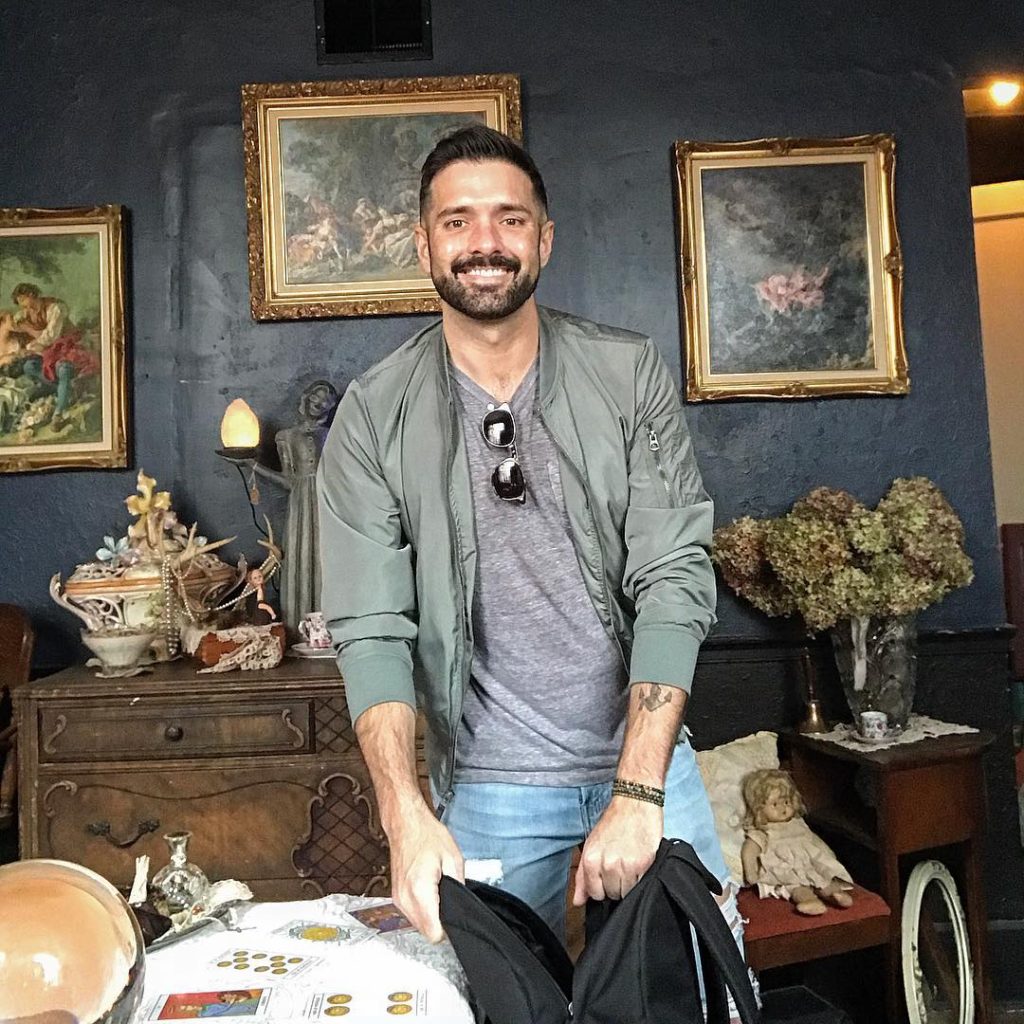 Visit Etéreas Flowers for fresh bouquets and more! What's a Market without a little fresh flowers?! Visit Etéreas Flowers (booth #126 outdoors) for all of your flower needs! Fresh bouquets, dried wreaths, flower crowns, and more! We LOVE watching our shoppers roam around Market with a head adorned in flowers! SO pretty!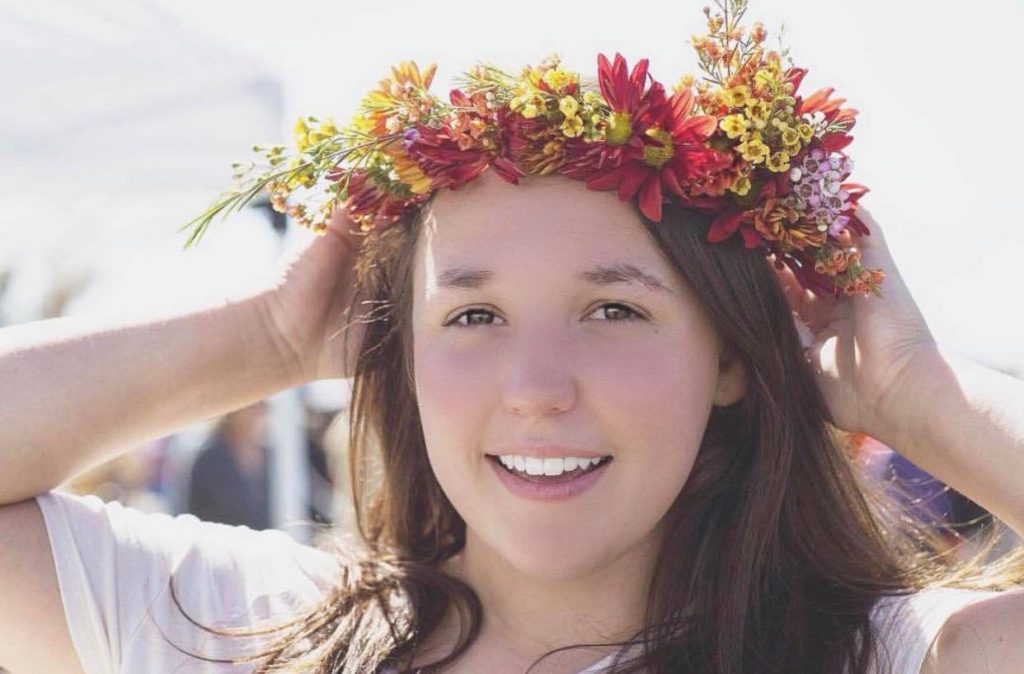 Get your fall wardrobe looking fly: Our Markets also feature LOTS of amazing fashion boutiques!! Make sure to visit the mobile fashion trucks – and fashion booths – to get some new statement pieces for your fall wardrobe! We honestly have the best selection around and do most of our seasonal clothing shopping right at Market!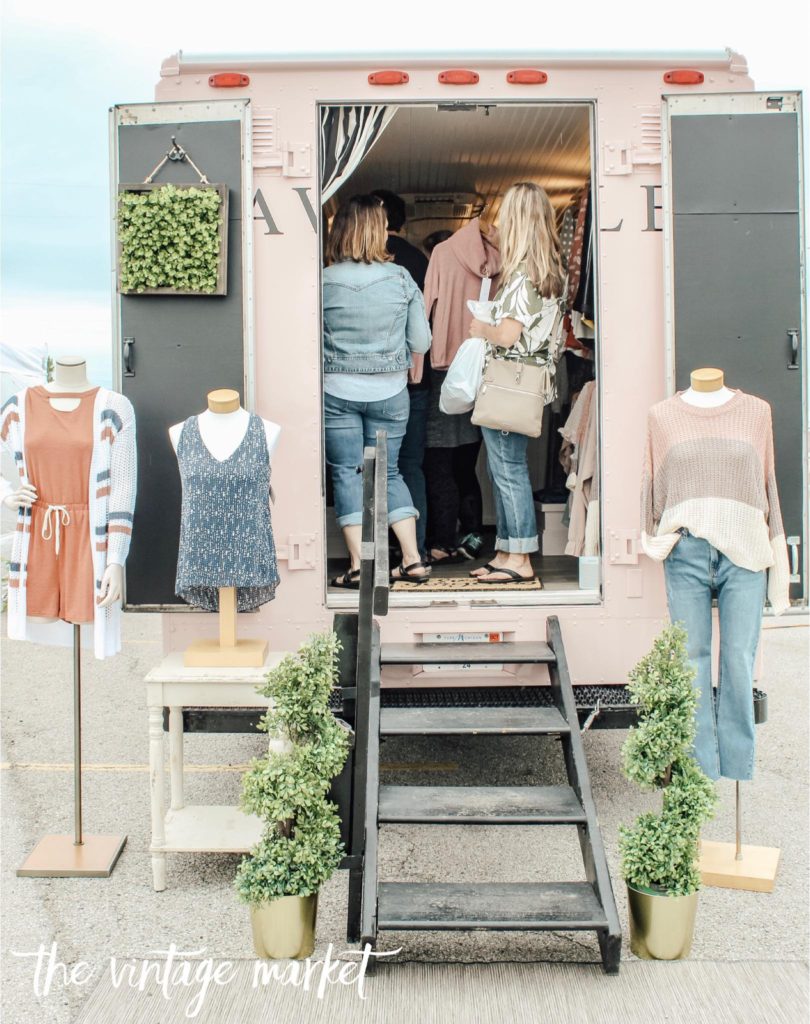 Bring the kids for a fun day out! Kids 12 and under gain free entry into Market – and once inside, there's an array of amazing things for kids to see and do!! Face paint, pony rides, petting farm, treats, and more!! Children love The Vintage Market just as much as the adults do!
Make sure to enjoy the live music: Our Market features live music in TWO different locations – all day long!! We have some amazing artists lined up to play! Make sure to take a moment to sit, relax, and really listen to the performers. Soak it all in and enjoy every ounce of the day.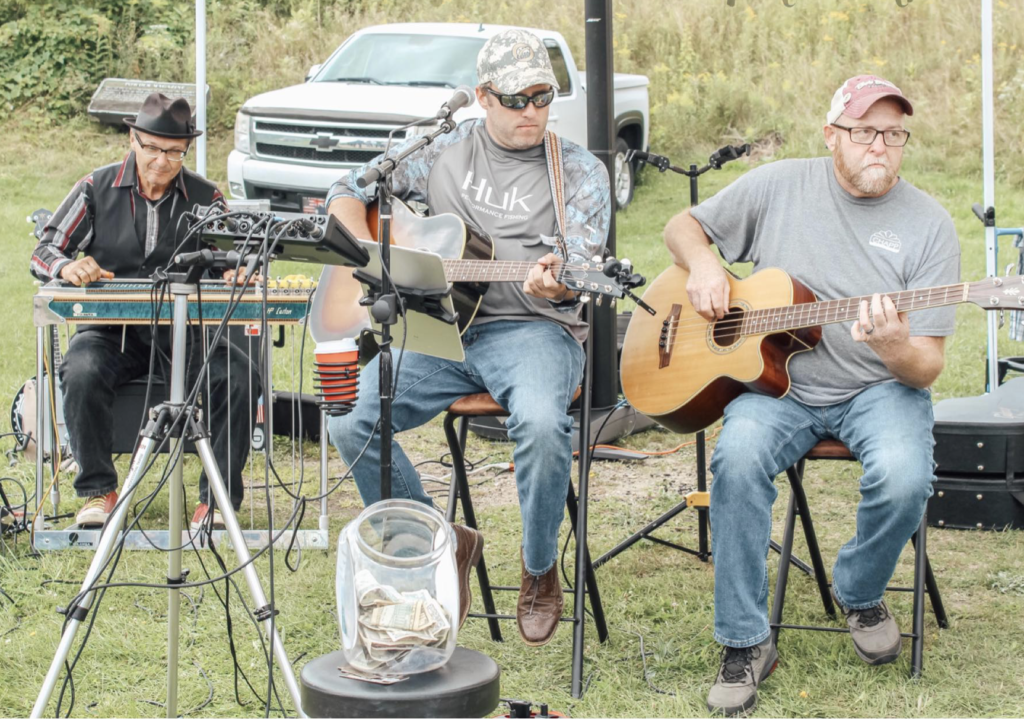 Watch for the Headless Horseman! We are special friends with The Headless Horseman himself – and he would NEVER miss our Fall Market! Keep an eye for him riding through Market!! He's a lot friendlier than the tales say… he even loves snapping photos with our shoppers!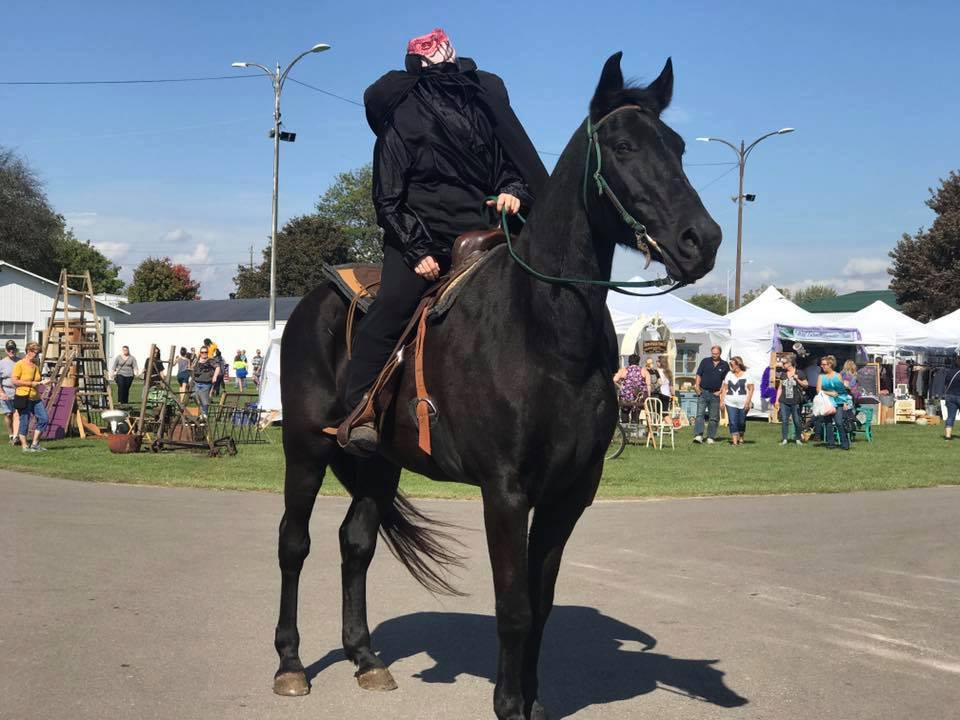 Don't be afraid to come to Market in your Halloween costume! We are crazy about Halloween – we love it so much that we offer a cash prize raffle to those who come in costume!! Come to Market, dressed in your Halloween best, and visit the INFO booth to enter our raffle! How much fun!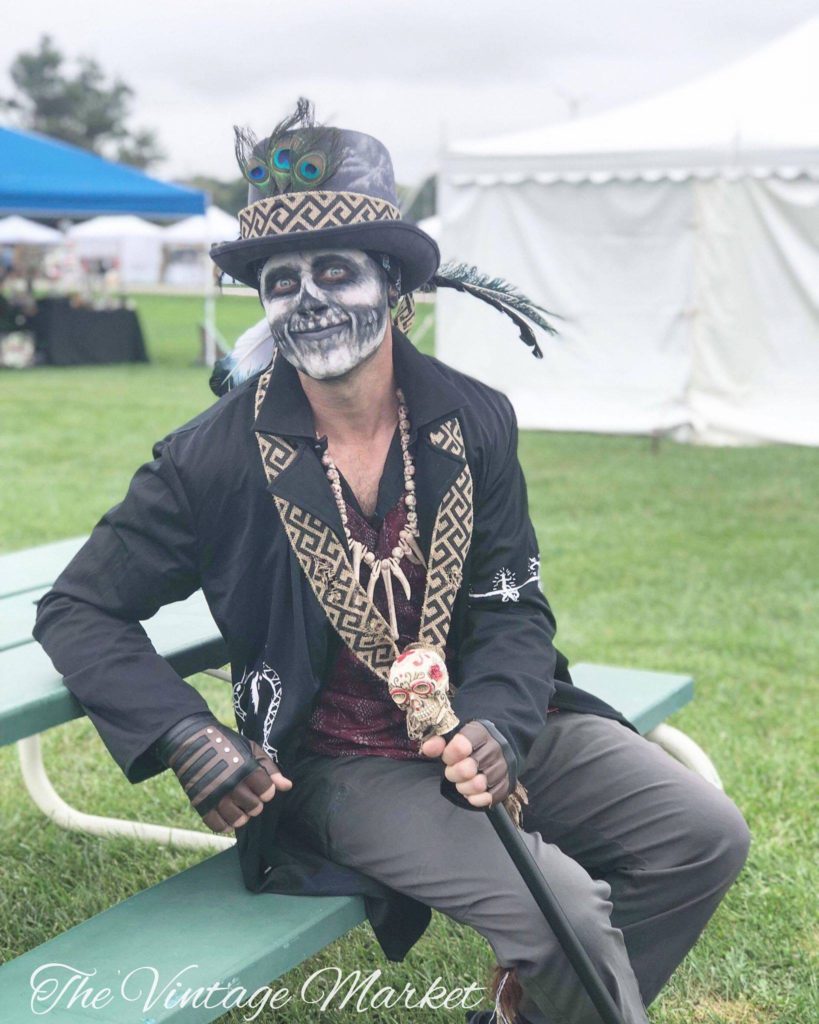 Take LOTS of photos and make sure to tag us! We love re-living your day at Market through photos! We always have an after Market photo contest – upload photos taken at Market and you could win spending money for our next event! Don't miss out!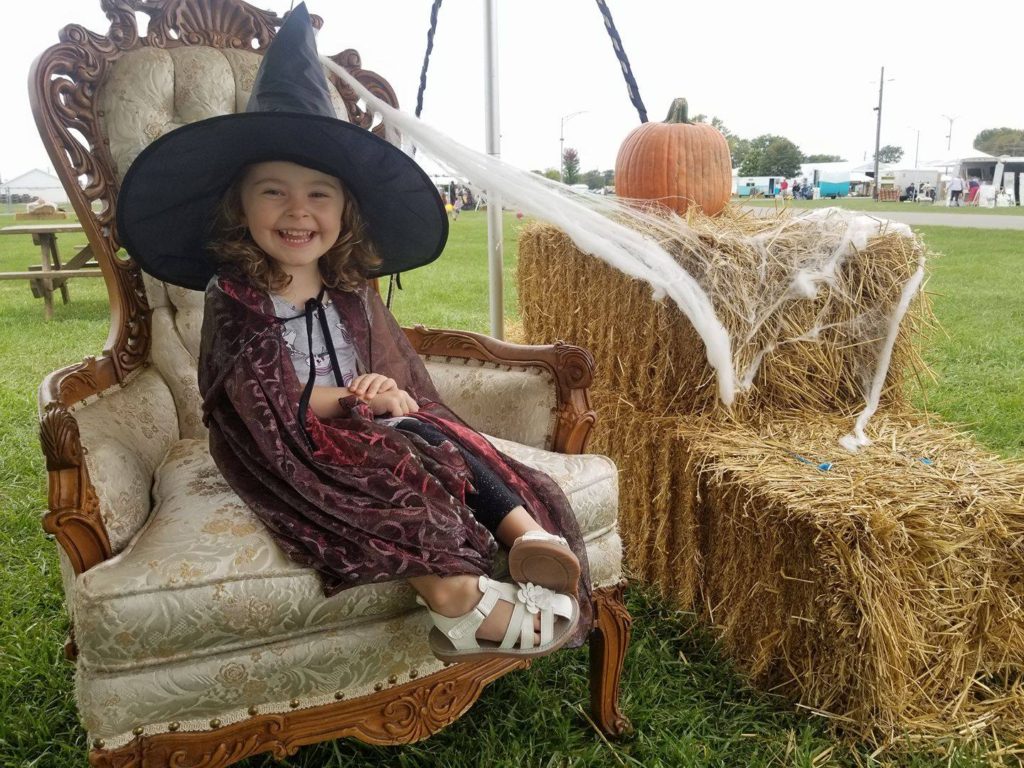 Really take a second to admire the beautiful displays: Our vendors work so hard – creating beautiful spaces for y'all to shop. We are always in awe of the vignettes and visuals they create. Take a second to really take it all in – there is something new to see around every corner!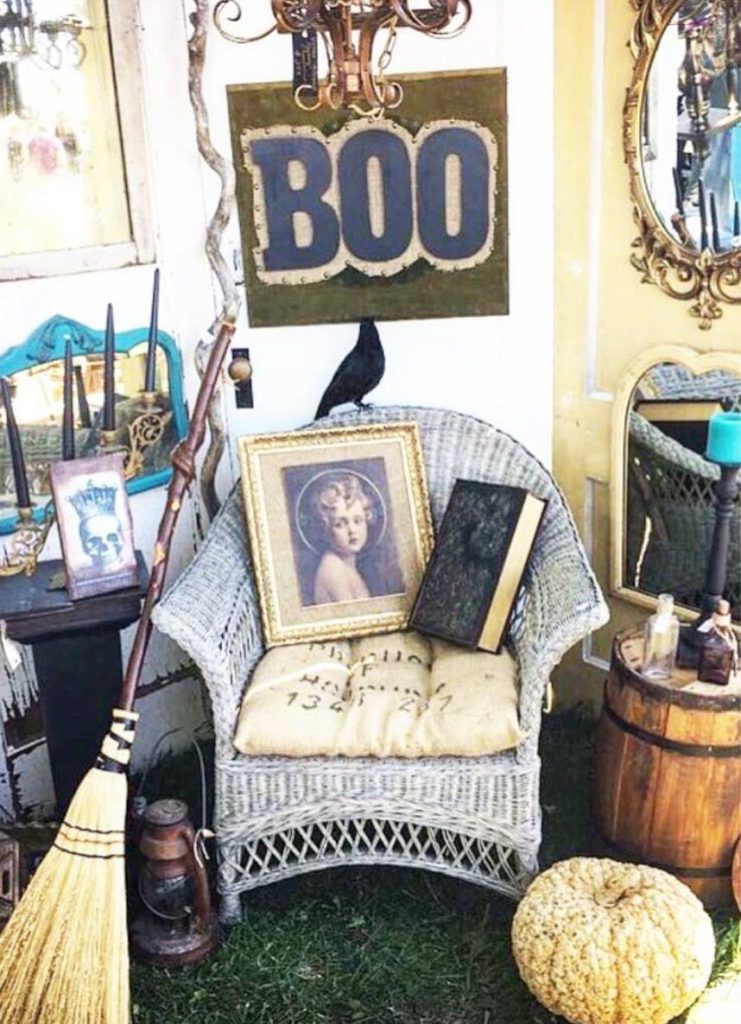 If you see an item you love – GRAB IT! This would have to be some of our best advice, we must say. If you see something you adore, make sure to grab it up! If you come back for it later, chances are the item will be sold! Because our vendors focus on vintage treasures and upscale handmade items – a lot of pieces are one-of-a-kind. Grab up that item while you have the chance!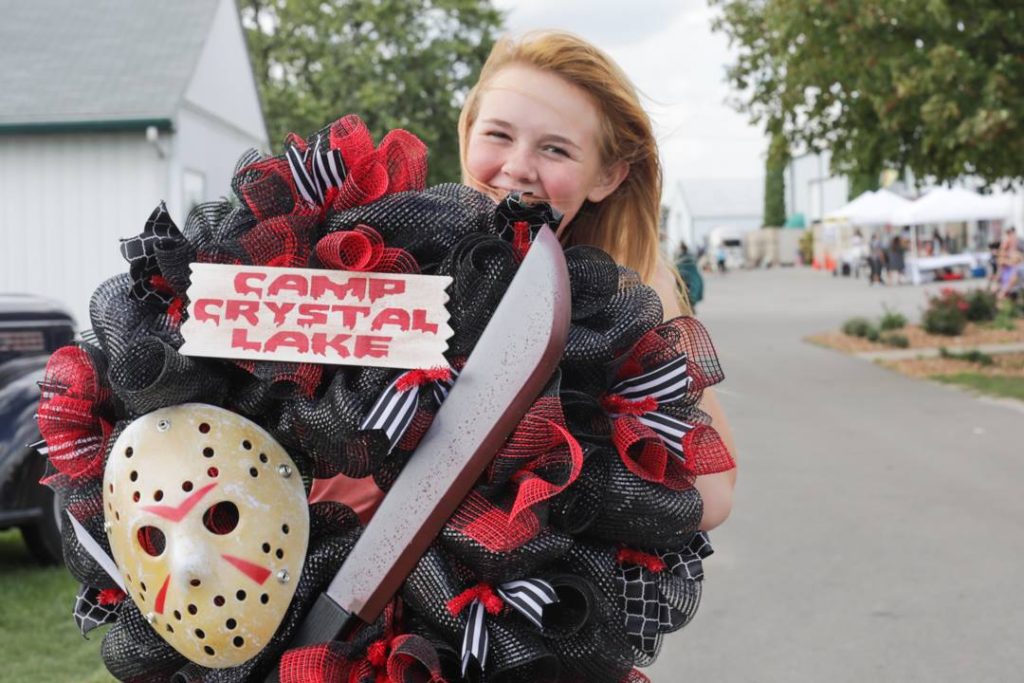 And LAST – HAVE FUN! The Vintage Market really is a place unlike any other. We hope you're ready for a beautiful day full of shopping, food, fun, and FRIENDS!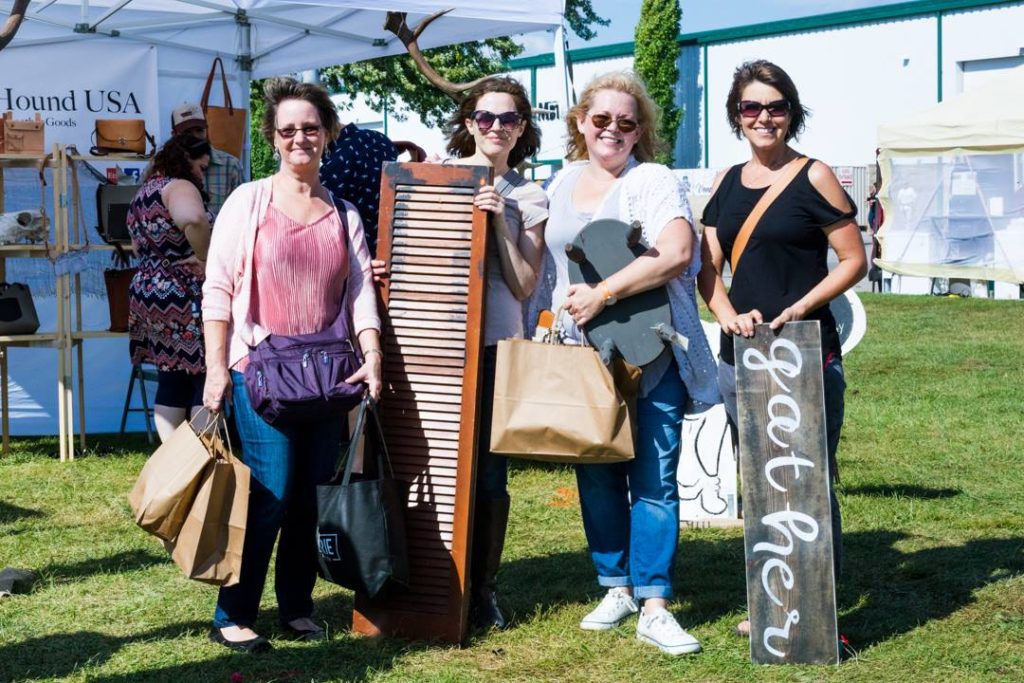 Join us for The Vintage Market presents: Harvest Home
Sunday October 6th – 10am to 4pm
Monroe County Fairgrounds: 3775 S. Custer Rd., Monroe, Michigan.
Only $5 admission at the gate – kids 12 and under free – free parking – free porting system to help with large purchases!